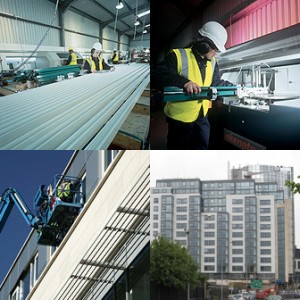 Hodgins Architectural Facades has developed excellence in high quality design, manufacture and installation of aluminium facade systems. Working in conjunction with the countries leading architects and construction firms, we have successfully completed several landmark projects both locally and nationally.
At Hodgins Architectural Facades we have specialist teams covering all aspects of our operation from Estimation / Tendering, to Project Specification and Design, to Fabrication / Manufacturing and finally to Site Installation.
We have an investment programme, both in our people and technology, designed to ensure that we are at the forefront of our industry.